Regular price
$ 119.99 USD
Regular price
$ 129.99 USD
Sale price
$ 119.99 USD
Unit price
per
Sale
Sold out
Return Period

Try risk free for 30-days. No questions asked.
Care Instructions

Waterproof top and anti-skid bottom. (Just wipe with cloth. Do not wash.)
Share
View full details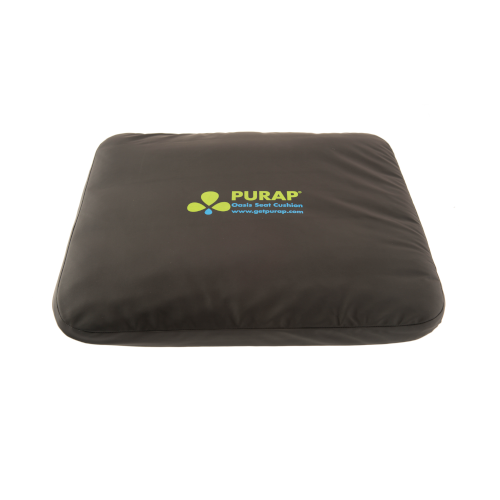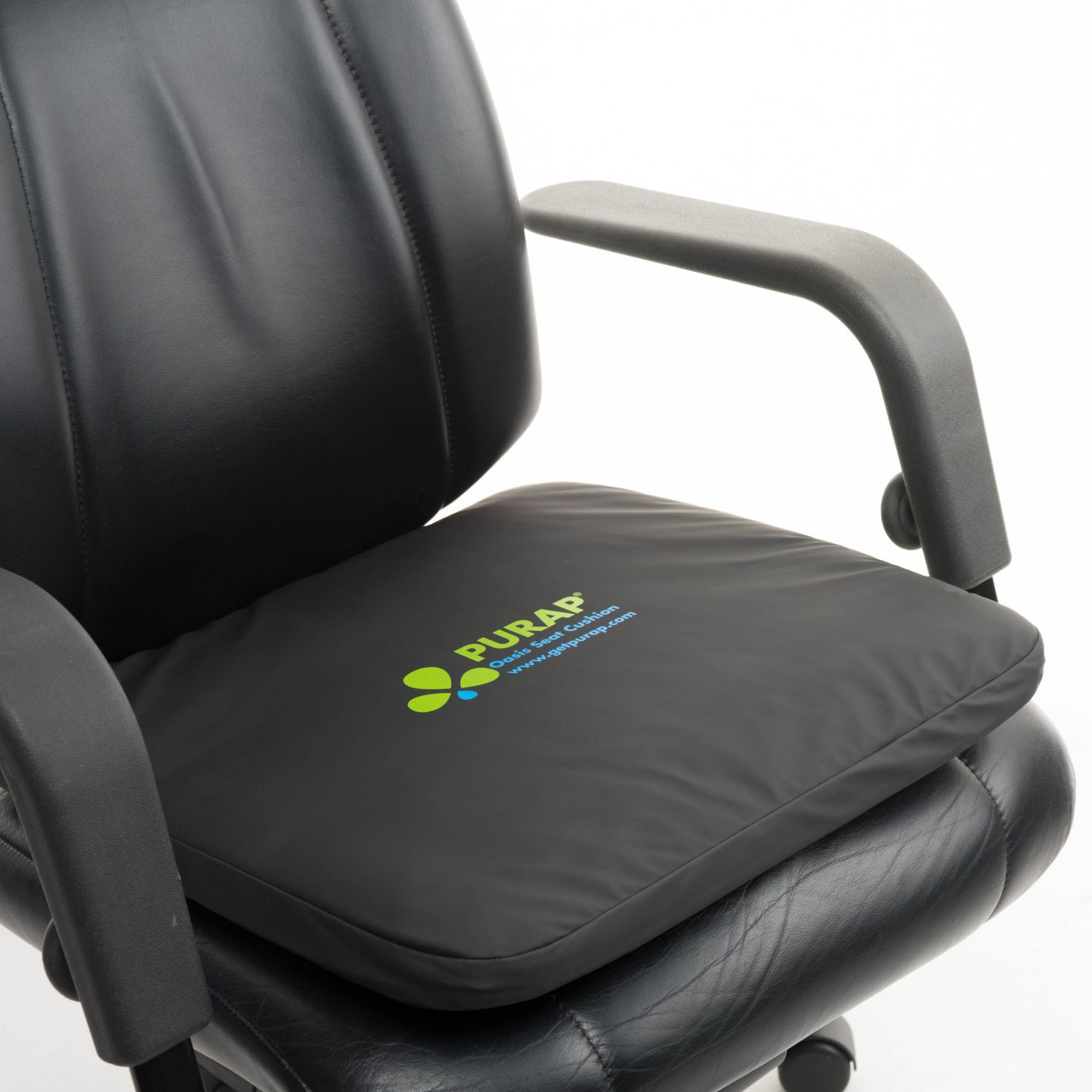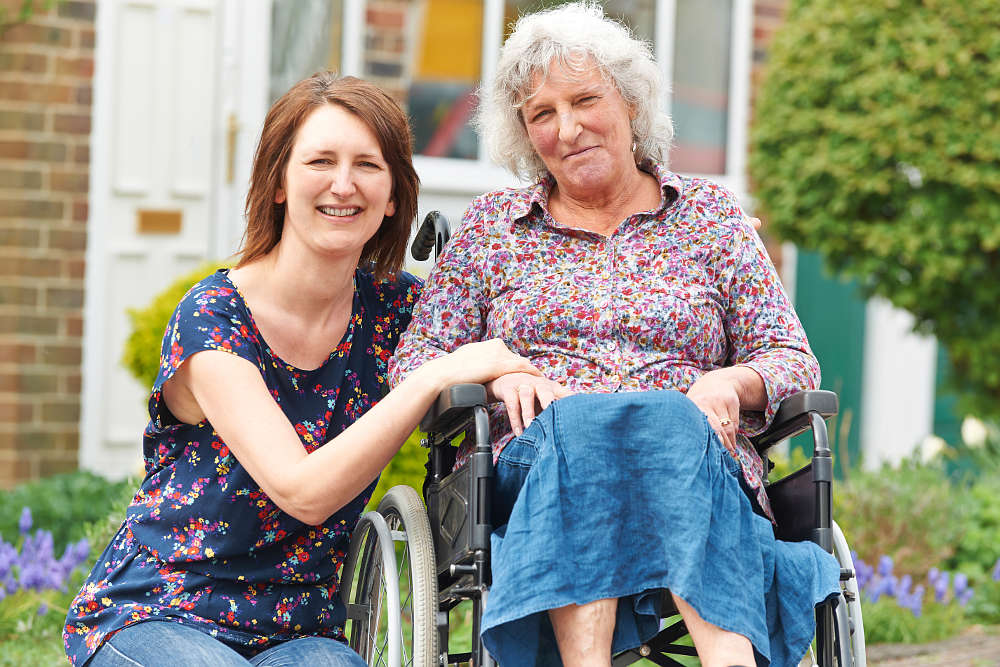 Why is PURAP better than alternating air mattresses?
Alternating air systems work by pumping air through different cells or chambers. That means
they still create high pressure points, except the high-pressure points keep moving around. Our mattress eliminates high pressure points of the sacrum by dissipating pressure outwards and to the sides. Moreover, the fluid layer moves around freely in a bladder, so it easily adjusts to the shifting positions of the patients.
Sores are extremely painful
and can get infected and worsen very quickly. Our mattress pad relieves pressure and helps prevent and heal sores.
PURAP works differently than memory foam and gel cushions
No traveling high-pressure points

Alternating air mattresses still create high pressure points (which cause bedsores) – it's just that those points keep traveling around. Our mattress eliminates the formation of high-pressure points and provides a low, uniform pressure. This is critical for fighting sores.

Flexible + Micromovements

Gel or foam mattresses and alternating air systems (when inflated) are thick and lock the patient in place. This actually increases discomfort, pain and risk of sores. Our mattress is flexible and has a fluid layer than enables micromovements that help it easily respond to patients' position changes.

Quiet. No adjustments

Most of the other bedsore pads have a pump system or need adjustment to cells. Our mattress pad needs no adjustments, has no moving parts and is completely quiet. It is ready to use of the box.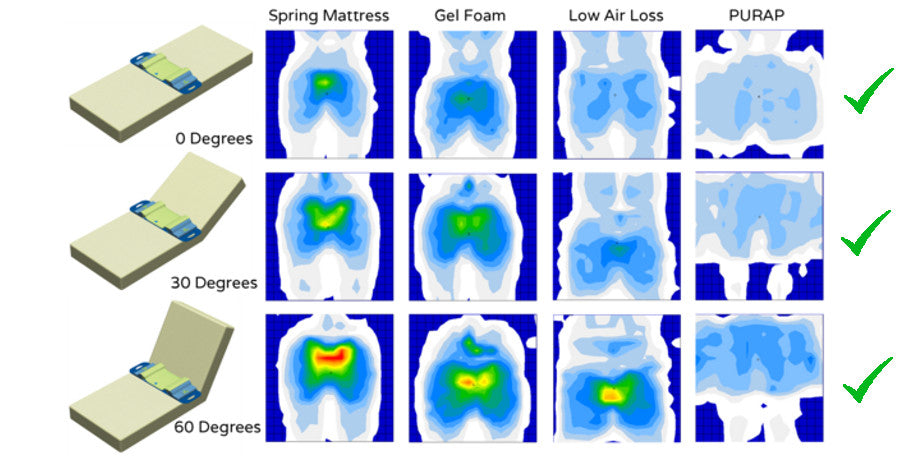 PURAP eliminates high pressure points
Pressure mapping shows that while other mattresses create high pressure points (red and yellow areas), PURAP provides a low, more uniform pressure distribution. This helps prevent formation of new pressure sores and helps heal existing sores faster.