The PURAP clinical cushion has helped thousands of customers get relief from sitting pain and prevent and heal bedsores (pressure wounds, decubitus ulcers, sacral sores). Our radically innovative fluid 3D Flotation pressure relief technology has been tested at Stanford University Hospital and outperforms memory foam, gel, and some leading low-air-loss alternating air systems in reducing peak pressure (high pressure points) and lowering average pressure.
This cushion fits most wheelchairs, recliners, lift chairs, dialysis chairs, and home chairs and can be used at the hospital, care center or at home. It helps those who are disabled, have limited mobility, or are elderly.
Regular price
$ 149.99 USD
Regular price
Sale price
$ 149.99 USD
Unit price
per
Sale
Sold out
Who is it for?

Patients who are disabled
Patients who have limited mobility because they are recovering from surgery
Patients who have to sit long hours (e.g. for Chemo)
Elderly customers who risk sores because of fragile skin and limited mobility
Return Period

30-days from date of purchase. No questions asked.
Care Instructions

Waterproof top and anti-skid bottom. Wipe with a wet wipe. Do not place in washing machine or dryer.
Share
View full details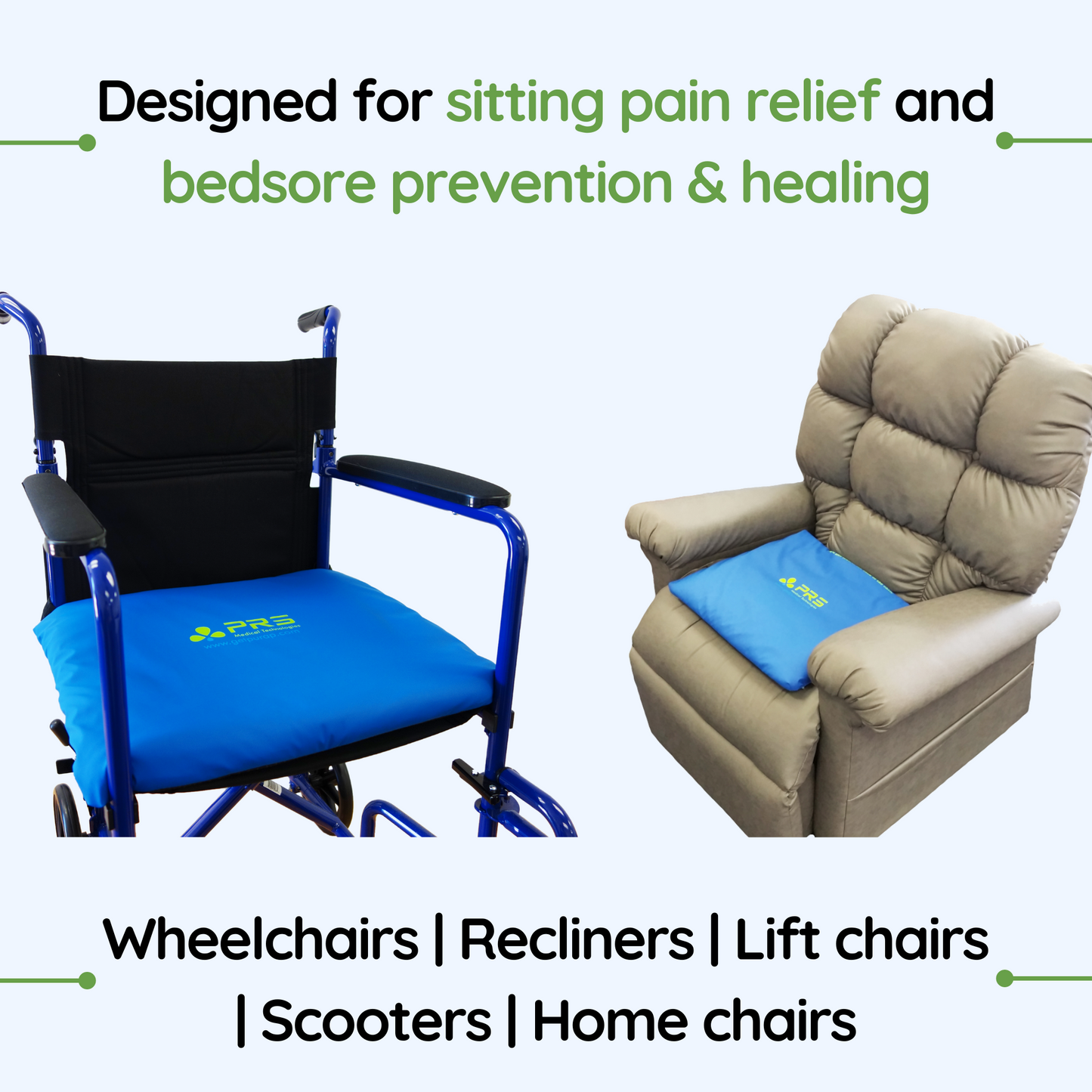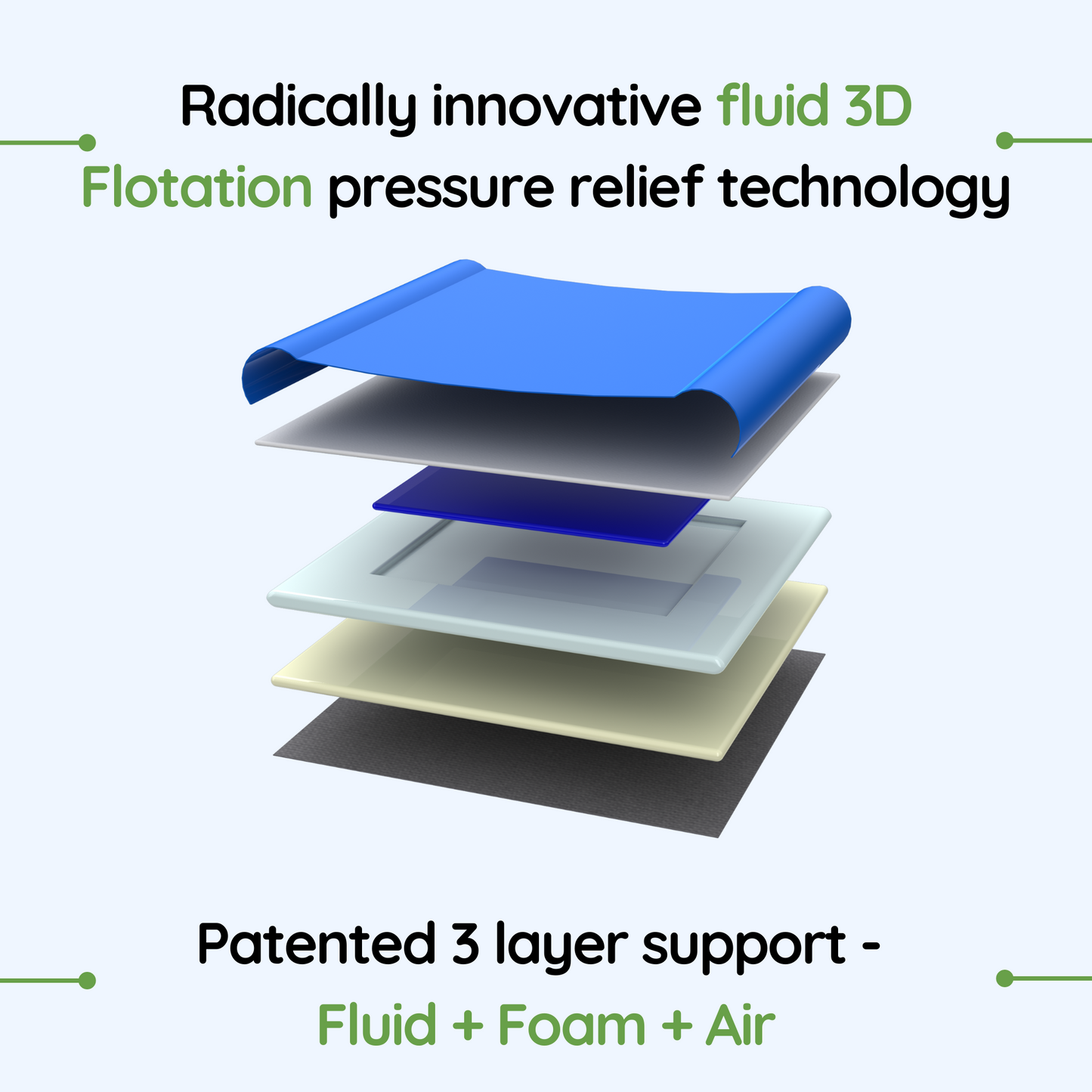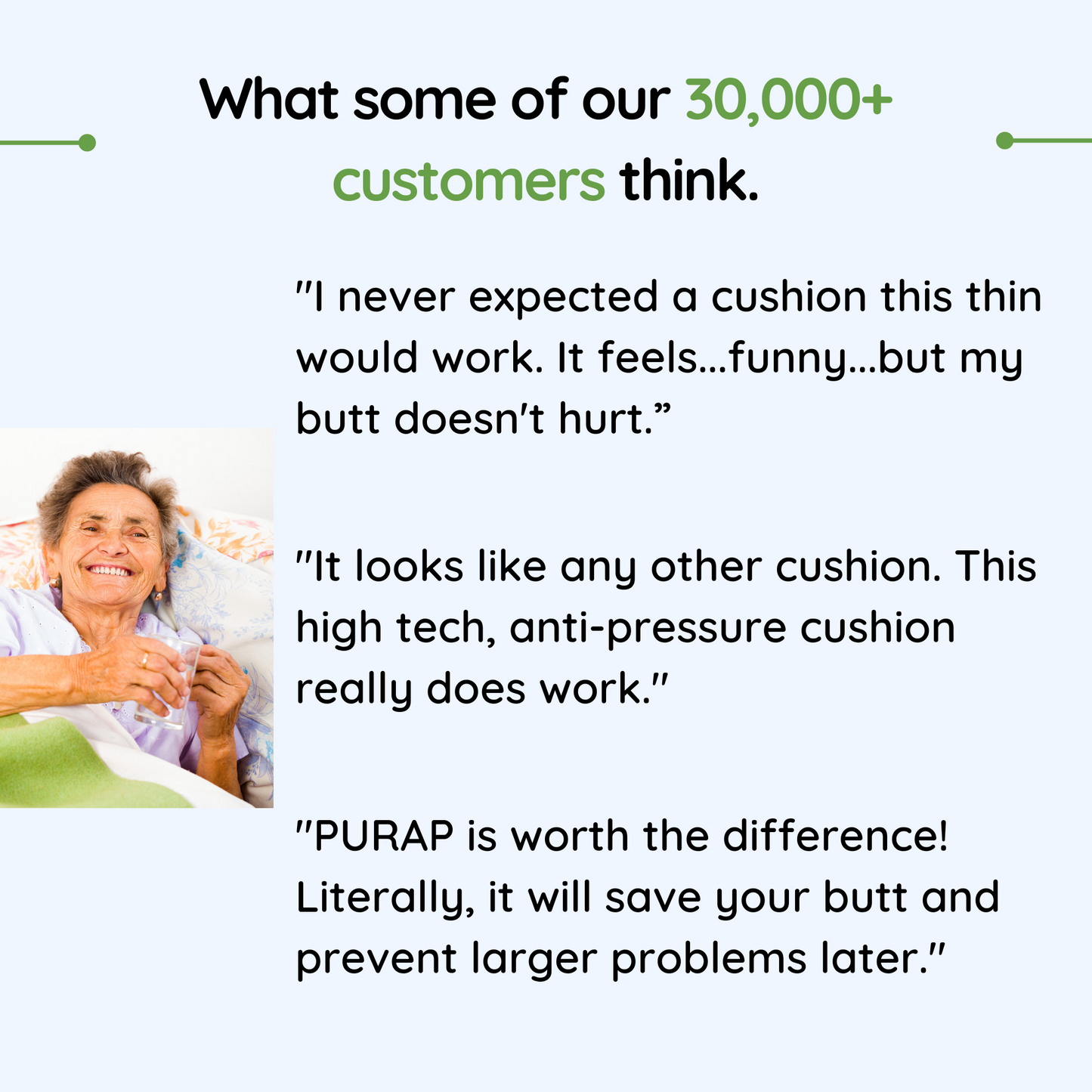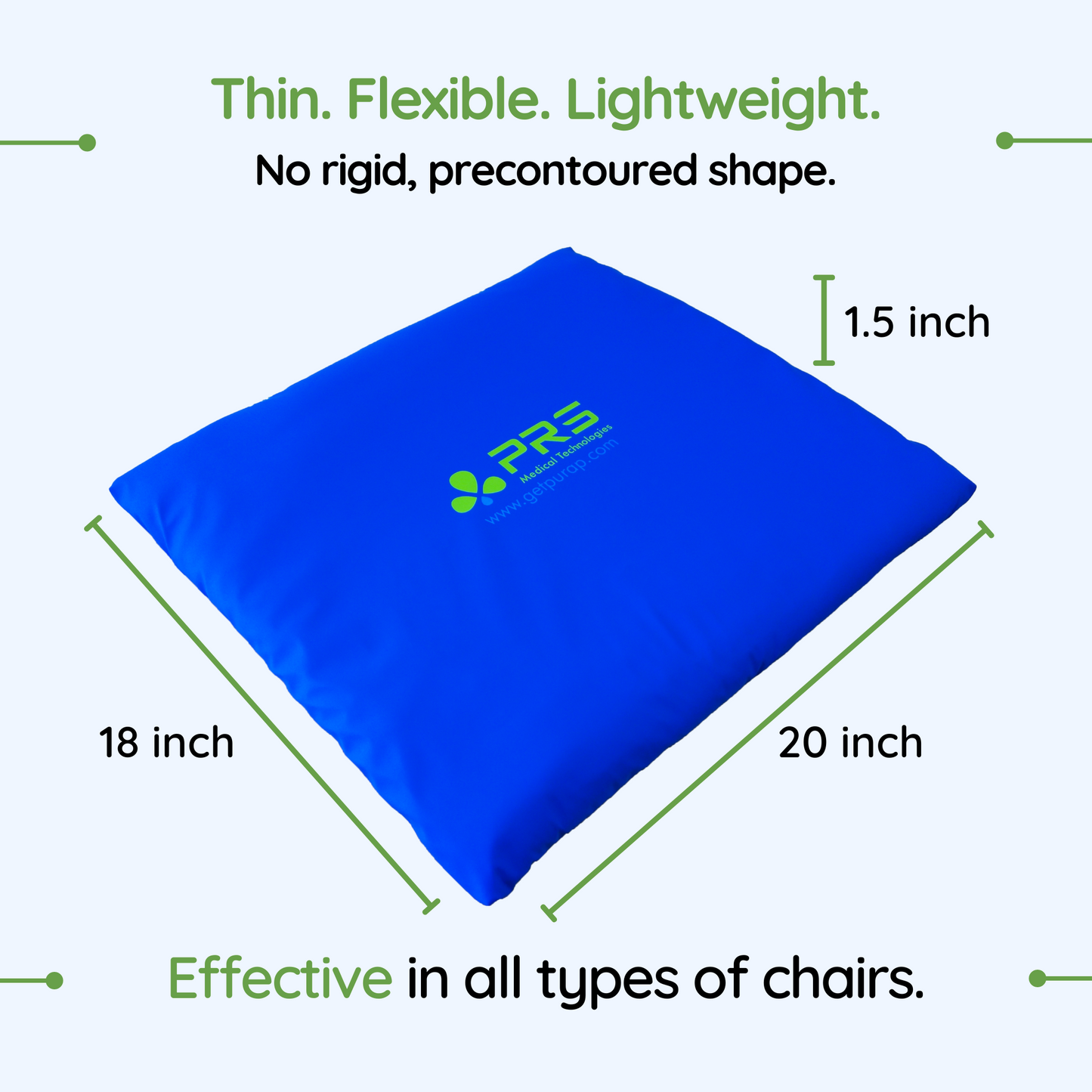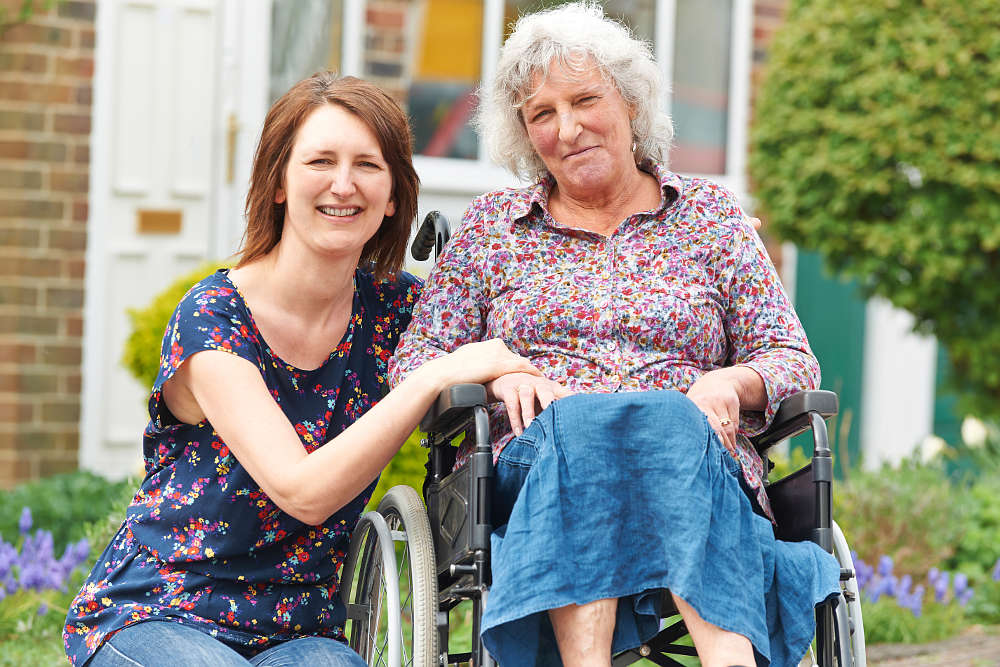 Why do wheelchair users need a special cushion?
Wheelchair users sit for longer periods and are usually unable to shift positions frequently and/or on their own. The constant pressures on few points of the buttocks create pressure sores. Sores are extremely painful and can get infected and worsen very quickly. A well-designed wheelchair cushion helps eliminate high pressure points and prevent and heal sores.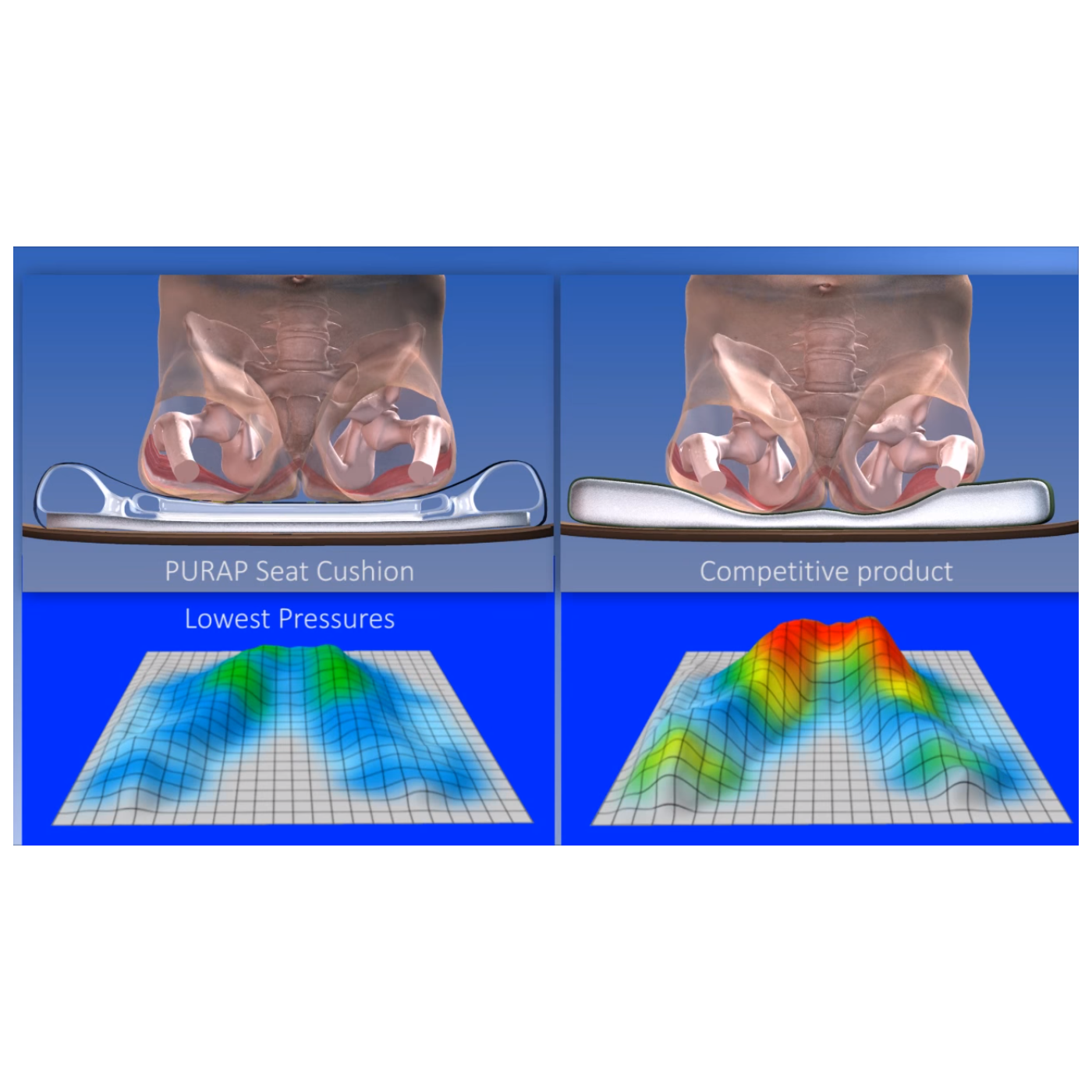 How does PURAP prevent and heal sores?
Memory foam and gel cushions 'rebound' and push back against your bottom, creating high pressure points (red areas on the pressure map). PURAP uses layers –fluid, air, and foam – to fill in the uneven body surface and increase the support area for your bottom. The fluid layer also moves freely in a bladder and helps eliminate high pressure points to provide uniform support and stability (blue and green areas in the pressure map). This helps heal and prevent bedsores.
PURAP works differently than memory foam and gel cushions
No slow rebound

Memory foam and gel cushions 'rebound' over time, trying to get back to their original shape. That slow rebound actually creates uneven and high pressures. Our cushions reduce sore-causing high-pressure points and provide continuous low, uniform seating pressures.

No rigid, pre-contoured shape

Other cushions are rigid, pre-contoured, and have a one-shape fits-all contour. That rigidity locks you in one position and magnifies high pressure points. Our cushion has a fluid layer that enables micromovements that help it easily respond to your position changes.

Thin. Flexible

Most other cushions are thick and rigid chunky slabs of gel or foam that are 3 or 4 inches thick They increase seating height which reduces comfort and 'fit' in most seats. Our cushion is much thinner and does not raise you significantly, does not alter your 'fit' in the seat, and dissipates high pressures effectively.